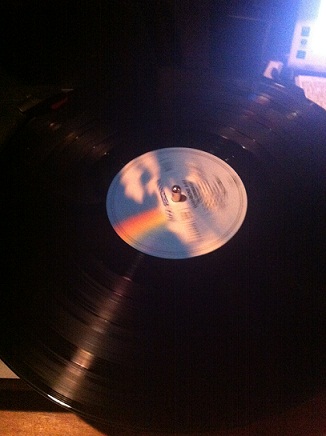 先日行われました「Rock Nite3」にご参加の皆さま、当日は大変お疲れ様でした。
今回も皆様の選曲、センスの良さに大変盛り上がった夜となりました。
次回の開催等については全く未定ですが、機会がありましたらまたよろしくお願いいたします。
当日のセットリストは以下の通りです。
※7/30 Kenoさんのセットリスト追加しました。
■Sin
1. Phil Collins "Big Noise" instrumental version from Movie "Buster" sound track
2. Philip Bailey & Phil Collins "Easy lover" From alubum "Phil Collins Hit"
3. Sting "English man in New York" from album "Nothing like the sun"
4. Billy Joel "Second wind" from album "Billy the best I & II"
5. Huey & the news "Jacob's ladder" from "The best of Huey & the news"
6. Bruce Springsteen "My home towm" from alum "Greatest hits"
7. Billy Joel "Allen town" from album "The live 12 gardens live"
8. Phil Collins "Take me home" from album "No Jacket Required"
■Carlos会長
1. Bittersweet Samba/Herb Alpert &The Tijuana Brass
2. Money/Pink Floyd
3. Nutrocker/Emerson,Lake&Palmer
4. Vas Dis/Wishbone Ash
5. Skip To My Lou/Finis Henderson
6. You/Three Dog Night
7. Getaway/Earth,Wind&Fire
■Keno
1.Are you ready Grand Funk Railroad Live
2.Crossroader Mountain Mountain Live
3.Green Onions Mike Bloomfield and Al Kooper Live Adventure
4.Deserted City of Heart Cream Live II
5.Loverman Jimi Hendrix Live at The Isle of Wight
6.Highway Star Deep Purple Live in Japan Tribute to late Jon Lord
■Jimi
1. CROSSTOWN TRAFFIC ~ LITTLE MISS LOVER / GIL EVANS ORCHESTRA (6'34'') 1974
2. HEY JOE / D'SWOONERS (3'15'') 1968  
3. STONE FREE / THE LAUNCHERS (3'50'') 1968
<追悼 JON LOAD>
4. I'M ALONE / DEEP PURPLE (3'04'') 1971
5. RED HOUSE / MICK TAYLOR 1989
6. FREEDOM / SHIGEO ROLL OVER (3'34'') 1988
7. PURPLE HAZE / RANDY HANSEN (3'44'') 1983
8. SOMEWHERE OVER THE RAINBOW / JIMI HENDRIX (3'30'') 1968
■Itachi
女性ヴォーカル特集
1.Gayle McCormick / Alabam Flesh & blood (1972)から
2.Bonnie Bramlett / Your Kind of Kindness It's Time (1974)から
3.Lulu / Gimme Some Lovin' Lulu's Album (1970)から、The Spencer Davis Groupのカヴァー
4.The City(Carole King) / Snow Queen Now That Everything's Been Said (1969)から
5.Mother Earth(Tracy Nelson) / I'll Be Long Gone Bring Me Home (1971)から、Boz Scaggsのカヴァー
6.Cold Blood(Lydia Pense) / Kissing My Love Thriller! (1973)から、Bill Withersのカヴァー
■Hokkori
1.Madison Blues/George Thorogood & The Destoryers
2.It's Only Rock'n Roll/Rolling Stones
3.Rock And Roll/Led Zeppelin
4.Rock'n'Roll Singer/AC/DC
5.どかどかうるさいR&Rバンド/RCサクセション
6.ロックンロール・ウィドウ/山口百恵
7.Burn/Deep Purple
8.God Save The Queen/Motor Head
以上。
スポンサーサイト